Access: The TAC Blog
Leading experts report from the intersection of affordable housing, health care, and human services policy.
Posted Tuesday, June 13, 2017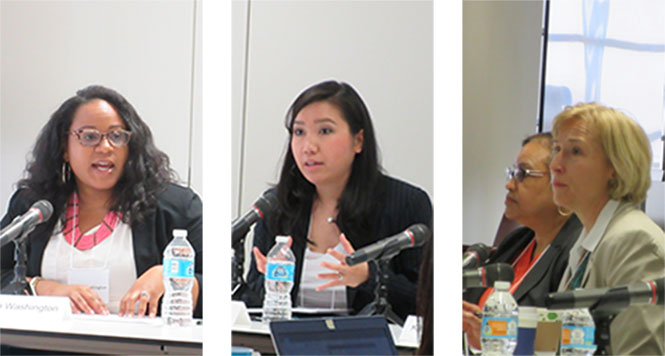 TAC helps communities to develop their own flexible systems to end youth homelessness, and hosts an event on community integration for extremely low-income people with disabilities.
Propelling Innovation to End Youth Homelessness
TAC consultants have been criss-crossing the U.S. this spring to help strengthen local youth homelessness prevention efforts. In Washington's Seattle/King County, our TA is an integral part of the Youth Homelessness Demonstration Program, a HUD initiative awarded to ten communities. So far, we've worked with Seattle/King County on flexible system design, engaging a Youth Advisory Board, compiling promising practices from across the country, analyzing data to measure the need for housing and services, creating landscape scans of current housing and service inventories, and developing continuous improvement strategies the community can use to evaluate and learn from implementation. Once the planning process wraps up in July, our focus will shift to creating an implementation "road map" for community stakeholders and providing training and capacity-building to Seattle/King County agencies working to end youth homelessness in their community. Learn more about TAC's TA with programs serving children and youth.
Sharing Strategies for Successful Community Integration
From May 1-2, HUD Section 811 Project Rental Assistance grantees from 25 states — including both housing and service providers — joined TAC staff members and officials from the Department of Housing and Urban Development (HUD) and the Centers for Medicare and Medicaid Services (CMS) in Washington, DC. Participants in this TAC-organized initiative shared successes and insights from their experiences implementing PRA to expand integrated supportive housing opportunities for extremely low-income people with disabilities.
TAC Staff in Action
STAFF ACTIVITIES
Policy Advisor Francine Arienti and TAC consultant Naomi Sweitzer were invited by the Vermont Youth Homelessness Prevention Plan Committee to present on federal/state resources and models of state plans around the country; Senior Associate Jonathan Delman gave the keynote address at Employment Matters! (annual conference of the Massachusetts Association of People Supporting Employment First); Jon's article on "Employer-based Strategies to Increase Employment Rates for People Living with Serious Mental Illness," co-authored with Senior Consultant Lynn Kovich and Executive Director Kevin Martone, has been published in Psychiatric Rehabilitation Journal; Associate Ashley Mann-McLellan hosted a community planning meeting in Denver to help advance the city's strategy on ending veteran homelessness; Ashley also met with HUD Youth Homelessness Demonstration Project grantees and TA providers at the CSH Supportive Housing Summit in May; and Associate Douglas Tetrault presented on "Community-wide System Assessment and Improvement" at the National Coalition for Homeless Veterans conference, while Senior Consultant Jim Yates presented on "Using Federal Fair Housing Guidance to Reduce Access Barriers to Housing" at NCHV's pre-conference Housing Summit.
POSITION AVAILABLE
TAC is seeking a Senior Associate/Consultant with expertise in behavioral health and Medicaid. Read the full description and application information.
Read More
Posted Friday, March 17, 2017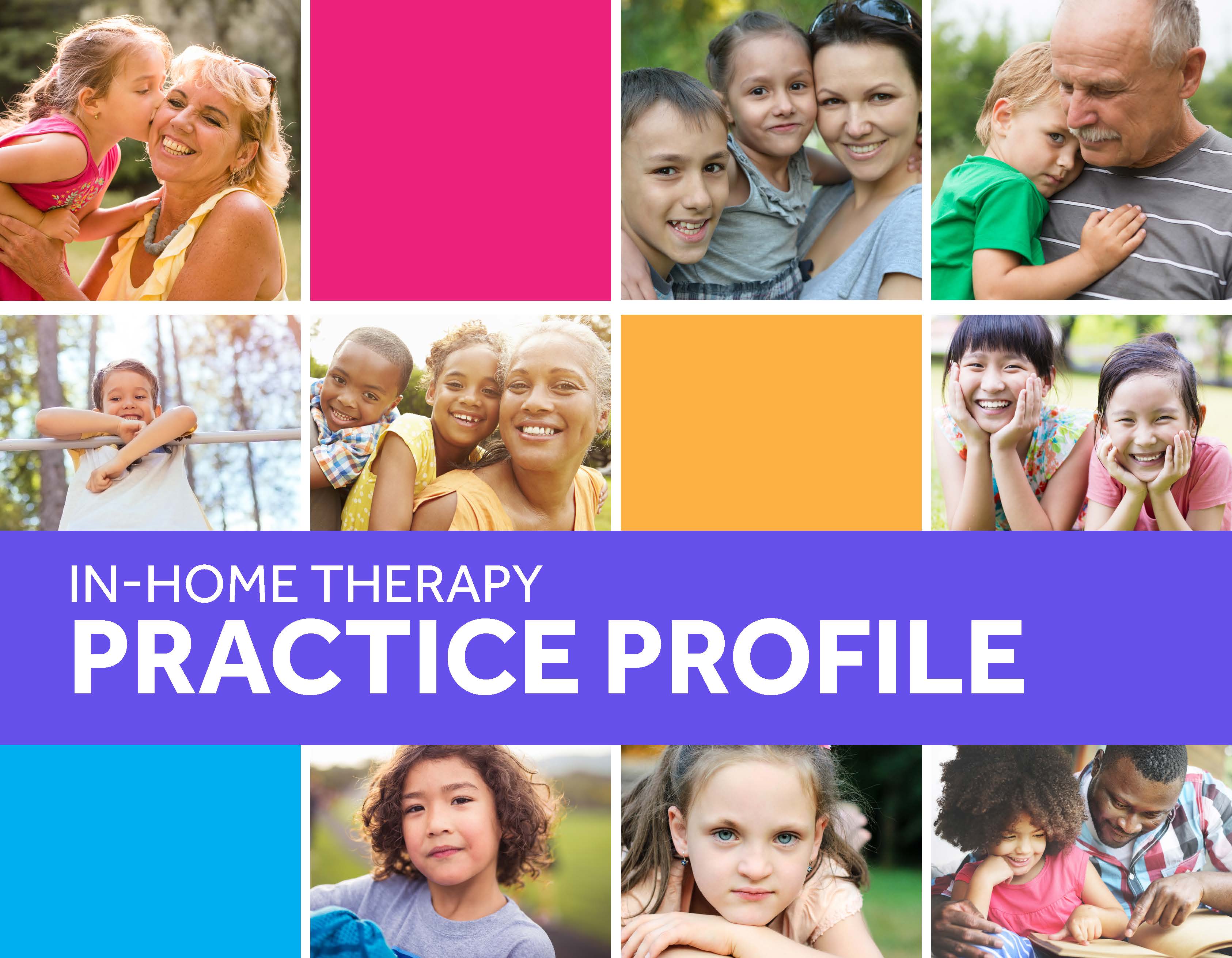 TAC helps produce a new resource for in-home therapy providers working with youth.
Access: The TAC Blog is Launched!
With the addition of Access to TAC's website, our senior consultants are now able to contribute their unique perspectives from the intersection of affordable housing, health care, and human services policy. Posts so far have included John O'Brien on "The Next Frontier: Care and Service Integration for People with Substance Use Disorders" and Kevin Martone asking "Can States Take On the Fiscal Responsibility that Federal Policymakers Are About to Hand Them?" Watch your email for monthly post alerts.
A New "Practice Profile" on In-Home Therapy
In the fall of 2015, the Children's Behavioral Health Initiative (CBHI) Knowledge Center, in collaboration with MassHealth, began an extensive effort to develop a "practice profile" for providers of in-home therapy to Massachusetts children and youth receiving publicly funded behavioral health services. After conducting a literature review and a series of workshops with stakeholders, CBHI drafted the new resource and engaged TAC to help produce the final version. Publicly available, the In-Home Therapy Practice Profile offers in-home therapy providers easy-to-use guidance on best practices in cultural relevance, risk assessment and safety planning, engaging natural supports, and other key areas.
TAC Staff in Action
Staff Activities
Senior Associate Liz Stewart participated in the inaugural Winter Walk across Boston to end homelessness; Liz and Associate Lauren Knott joined a panel on "Improving Systems in Balance of State and Regional CoCs" at the National Alliance to End Homelessness' Annual Conference on Ending Family & Youth Homelessness.
Staff Transitions
We're happy to welcome Phillip Allen as a new Associate on the TAC housing team. Phil is helping Supportive Services for Veteran Families (SSVF) grantees and communities to develop and implement effective programs.
Read More