Access: The TAC Blog
Leading experts report from the intersection of affordable housing, health care, and human services policy.
Posted Thursday, July 20, 2017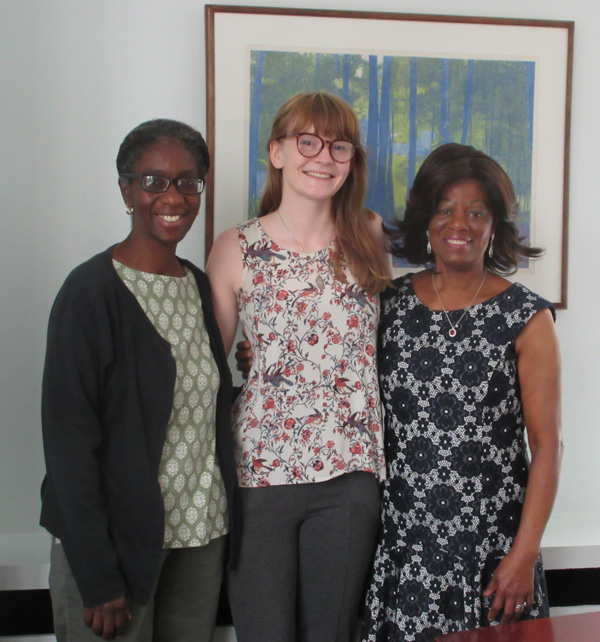 Congratulations to the recipients of TAC's 2017 Day-O'Hara Scholarship Award -- and a new TAC training to help behavioral health providers create and sustain successful peer support programs.
TAC Scholarship Helps Launch a Teacher, a Social Worker, a Nurse, and a Chef
We are delighted to introduce this year's recipients of the second annual Day-O'Hara Community Integration Scholarship. This cash award, given in honor of TAC co-founders Steve Day and Ann O'Hara, is intended to help individuals with disabilities in the Greater Boston area to realize their educational and professional goals.
Eddie Shields is currently employed as a teacher's assistant and was referred to us through the Boston Center for Independent Living. He will use the scholarship money towards courses to obtain his Associate's Degree in early childhood education.
Kayla Wilson is a Long-term Support Services Coordinator at the Boston Center for Independent Living. Kayla has discovered that her true passion is to assist individuals from both the medical and social points of view simultaneously, and plans to use the scholarship money towards prerequisite courses for nursing programs.
For two years, Lisa Jones has volunteered weekly to serve meals to elders in need. Lisa was referred to us by the Transformation Center, and will use the scholarship money for a post-bachelors program in gerontology — moving her closer to her goal of attaining a Master's degree in social work or human services so that she can work in a wraparound program to help elders stay in their own homes.
Silvaria DeSilva has a background in nursing, but has recently discovered a love for cooking. She recently graduated from Pine Street Inn's food service training program, and will use the scholarship money for cooking classes and to buy the supplies and materials she'll need as a professional chef or caterer.
Best of luck to all, and thanks to the partner organizations that helped us connect with these inspiring individuals!
Successfully Employing and Financing Peer Specialists in Behavioral Health
The inclusion of peer providers on behavioral health care teams can significantly improve client engagement and outcomes, including symptom reduction, improved self-esteem, and community integration. Yet behavioral health providers sometimes struggle to maintain a strong peer workforce — leading to diminished productivity and increased stress for all staff. In TAC's new training for behavioral health providers, managed care organizations, and state/county behavioral health authorities, participants will learn how to introduce appropriate supports and key shifts in workplace culture to promote both peer job success and stronger organizations overall.
TAC Staff in Action
Staff Activities
In June, Managing Director Marie Herb and Senior Associate Gina Schaak served as volunteer "Ambassadors" at Boston's Third Surge to End Chronic Homelessness (read all about it!); TAC Associate Ashley Mann-McLellan presented on "Using Data to Improve Outcomes and HUD's System Performance Measures" at the All Home Annual Conference in Seattle, WA; Kevin Martone, Executive Director, recorded a webinar for Foothold Technology on "Navigating the World of Medicaid for Supportive Housing Services"; and at the National Coalition for Homeless Veterans conference, TAC Associate Douglas Tetrault co-presented with our partners from Abt Associates on how to assess the components of a crisis response system and develop improvement strategies.
Read More
Posted Thursday, February 2, 2017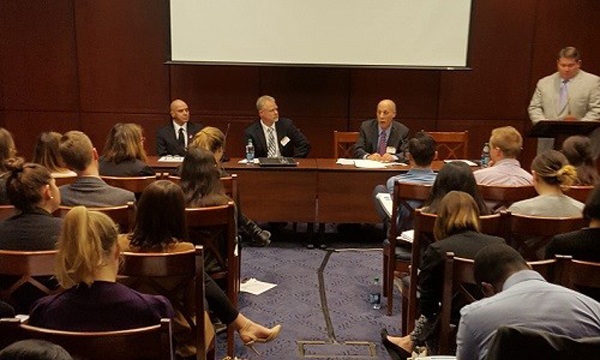 TAC consultants educate leaders on the vital importance of housing and health care.
Core Principles for Housing and Health Care Policy: A Statement from TAC
TAC's Board of Directors met on December 8, 2016, to discuss the ways our organization can help ensure that leaders make informed decisions about proposed changes to health care and insurance, affordable housing, social and economic policies, and the other programs that form our country's safety net. On January 10, we issued a statement of the principles that will guide our work and advocacy in the months and years ahead.
Read the full statement.
Educating Congress on the Important Role of Medicaid in Preventing and Treating Substance Abuse Disorders
On January 25, TAC Director Kevin Martone and other panelists addressed some 70 congressional staffers representing legislators of both parties. Organized in partnership with the National Council for Behavioral Health, this event offered lawmakers the opportunity to learn that decreased federal support would have a devastating effect on state substance use treatment systems - and showed them why preservation of coverage for individuals with substance use disorders is crucial.
Melville Charitable Trust Roundtable Highlights Housing Program Progress
Since 2012, HUD has awarded Section 811 Project-based Rental Assistance (PRA) funds to 28 states and the District of Columbia. By establishing state-level partnerships among housing, Medicaid, and human services agencies, these state grantees have been able to develop integrated, affordable, accessible housing opportunities - with access to voluntary supports - for people with disabilities who have extremely low incomes. Under contract with the Department of Housing and Urban Development (HUD), TAC is a provider of TA for these Section 811 PRA grantees. On January 12, TAC facilitated a Melville Charitable Trust-sponsored roundtable event to discuss the demonstration program's progress. The roundtable included participants from six states (MN, NJ, PA, MD, TX, and LA), HUD staff, the National Council of State Housing Agencies, the National Low Income Housing Coalition, and the Center on Budget and Policy Priorities. A lively discussion focused on recommendations to increase access to affordable housing, leverage resources effectively, and identify best practices in service delivery.
TAC Staff in Action
Staff Activities
Associate Ashley Mann-McLellan recently led a workshop for funders in Seattle/King County, WA on how to incorporate Housing First principles into their requirements, contracts, and monitoring processes - and, together with Associate Lauren Knott, conducted a Housing First training for the Cambridge (MA) Continuum of Care;Working with the Supportive Services for Veteran Families (SSVF) program and the U.S. Interagency Council on Homelessness, TAC Associate Doug Tetrault helped plan and facilitate a community meeting for 60 local stakeholders focused on effectively ending veteran homelessness in Orlando, FL; Senior Associate Jon Delman's symposium on "Successfully Employing Young Adult Peer Mentors: From Research to Practice with the Employer Toolkit" has been accepted by the Psychiatric Rehabilitation Association for its 40th annual Wellness and Recovery Summit; Kevin Martone, TAC's Executive Director, spoke at a Congressional briefing this month on "Expanding Access to Care," hosted by the National Council for Behavioral Health; Kevin also spoke at the National Press Club on December 12 as part of the National Governors' Association event "Housing as Health Care: A Roadmap for States"; and in December, Senior Policy Advisor Lisa Sloane presented on Louisiana's Section 811 PRA program at a public workshop hosted by the National Academies of Sciences, Engineering, and Medicine; and Associate Amy Horton and Senior Associate Gina Schaak volunteered at Boston's Homeless Count the night of January 25.
TAC Transitions
Congratulations to Liz Stewart on her promotion to Senior Associate with the TAC housing team!
Read More