Access: The TAC Blog
Leading experts report from the intersection of affordable housing, health care, and human services policy.
Posted Tuesday, November 28, 2017
by Sherry Lerch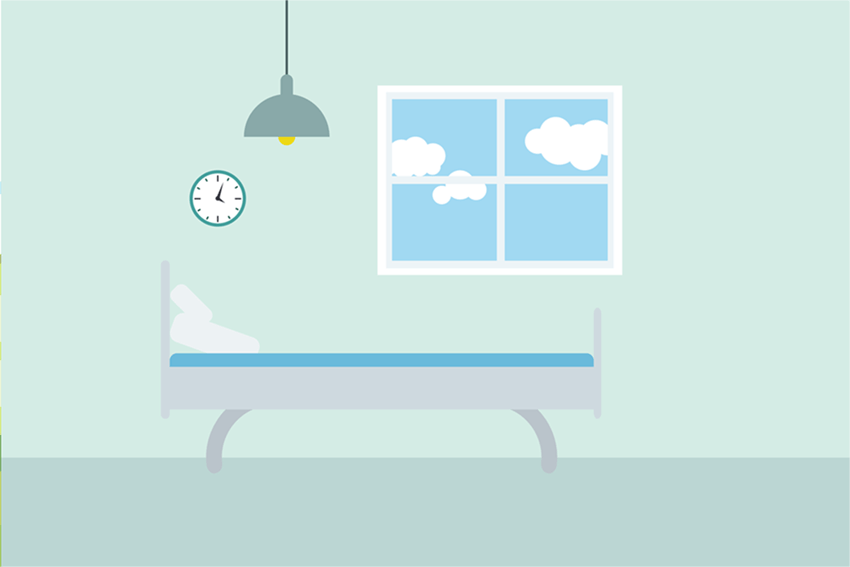 There is widespread concern — given ample voice by the media — that we need to restore our nation's psychiatric bed capacity, both to reduce the risk of violence perpetrated by people with untreated mental illness, and for their own safety and health. However, inpatient treatment should form only one part of a robust system of mental health care.
The number of state institutional psychiatric beds, which were once the primary setting for psychiatric treatment, has gone down dramatically nationwide. Community psychiatric hospitals, private hospitals, and nursing facilities filled the gap in the 1980s and 90s, but inpatient capacity in these settings, too, has recently been on the decline. There is widespread concern — given ample voice by the media — that we need to restore our nation's psychiatric bed capacity, both to reduce the risk of violence perpetrated by people with untreated mental illness, and for their own safety and health.
In reality, however, inpatient treatment should form only one part of a robust system of mental health care. For comparison, note that treatment for even the most serious medical conditions now frequently occurs in outpatient and in-home settings. However, recent findings from the Healthcare Cost and Utilization Project reveal a widening gap between our country's approaches to hospitalization for mental and for physical health conditions: Between 2005 and 2014, the rate of inpatient stays per 100,000 people for all causes decreased across all age groups, while the number of hospital stays for mental health/substance use actually increased by 12.2 percent.
To examine these trends and their implications, the National Association of State Mental Health Program Directors recently commissioned a series of working papers on the question: "What is the real need for inpatient psychiatric beds in the context of a best practice continuum of care?" In this series, researchers and policy leaders describe ways to improve mental health and substance use disorder treatment at many different points in a community's system of care so as to necessitate fewer psychiatric hospitalizations, of shorter duration, with better and more equitable outcomes.
Increasing the number of psychiatric inpatient beds is not the solution in most communities. As my colleague Kevin Martone and I argue in our contributions to the series, investments in care and services can create alternatives to inpatient beds that are both more effective and less costly. "Beyond Beds: The Vital Role of a Full Continuum of Psychiatric Care" lays out specific public policy recommendations to minimize the human and economic costs associated with severe mental illness by building and invigorating a robust, interconnected, and evidence-based system of care. And as "The Role of Permanent Supportive Housing in Determining Psychiatric Inpatient Bed Capacity" shows, stable and affordable housing combined with voluntary services can contribute to improved outcomes in both physical and behavioral health, while reducing incarceration and homelessness. Furthermore, the cost of serving a person in supportive housing is half that of a shelter, a quarter that of incarceration, and one-tenth the cost of a state psychiatric hospital bed.
Advances in medical research and technology, chronic disease management programs, and alternative treatment settings such as walk-in urgent care centers — along with payment approaches that support medical care in outpatient settings — have all helped reduce hospitalizations for physical health conditions. Evidence-based mental health care options, especially when provided in the communities where people live, offer the potential to bring down psychiatric hospitalizations as well. Private insurers rarely cover these services, however, and state and federal mental health funding are drastically insufficient to meet demand. Medicare and Medicaid together fund approximately 60 percent of inpatient care in the United States. Unfortunately, Medicare funds very few evidence-based mental health practices, and Medicaid funding for housing transition and tenancy-sustaining programs — a critical component of permanent supportive housing for people with mental health disabilities — is not yet fully incorporated into services. 
We don't need to re-create massive numbers of psychiatric inpatient beds. Rather, policymakers must prioritize funding for the evidence-based preventive treatment and services that people with mental illness need and desire. With these effective and cost-saving resources available and truly accessible in every community, hospitalization will play an appropriate role in a balanced system.
Read More
Posted Tuesday, September 5, 2017
by Jonathan Delman, Ph.D.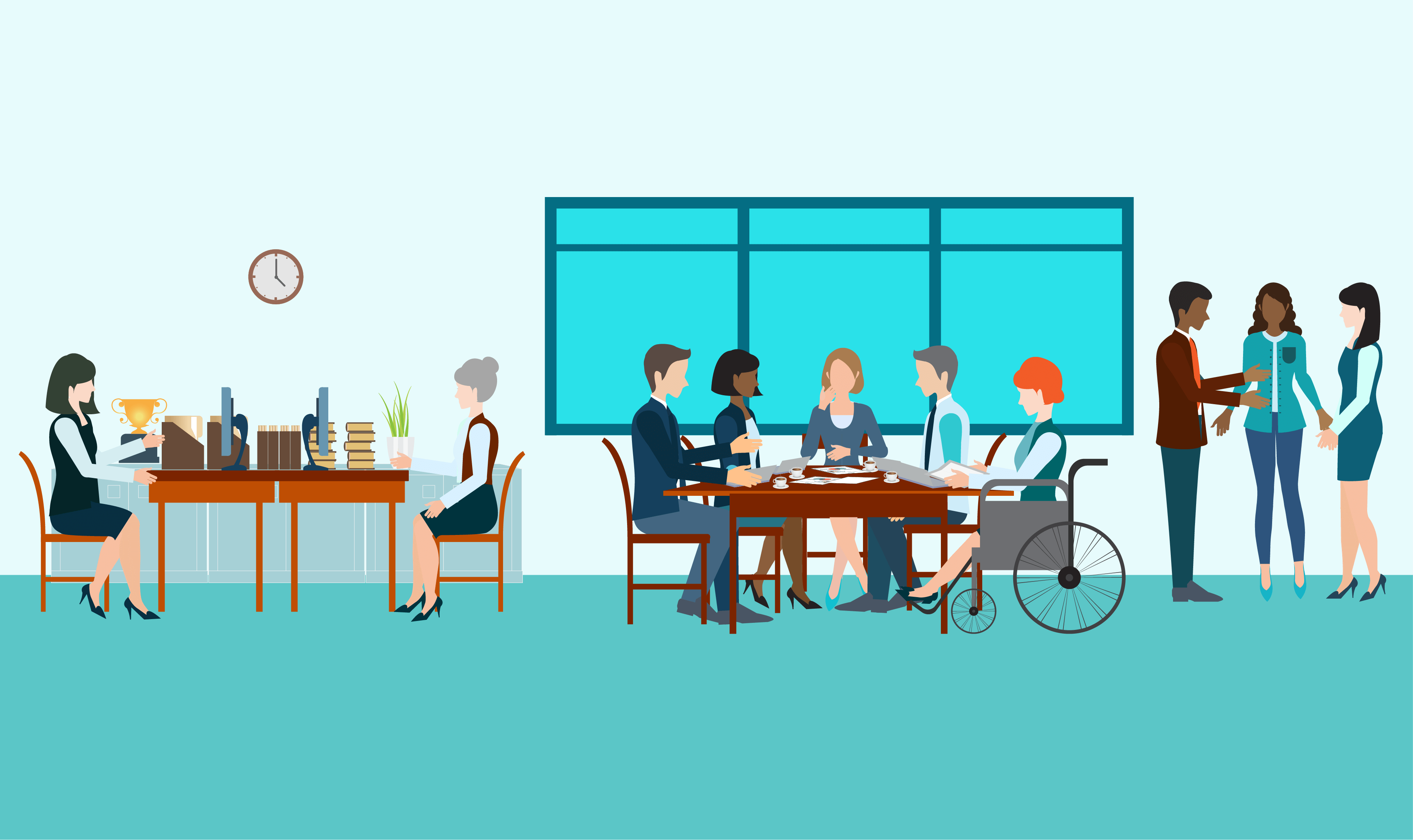 Shifts in workplace culture can create the conditions for long-term, sustainable employment for people with serious mental health conditions.
MANY PEOPLE WITH SERIOUS MENTAL HEALTH CONDITIONS (SMHCs) need employment income in order to meet their basic needs and live independently in the community. However, challenges both in finding and in keeping a job have kept unemployment and underemployment rates high in this group. "Supported employment," an evidence-based practice in which service providers help a person find and hold a competitive job, is a valuable resource. Yet even people who benefit from this approach may struggle to attain financial self-sufficiency if their jobs are low-paying or part-time, especially if these positions don't qualify them for workplace benefits like health insurance, disability insurance, and paid time off.
Sustainable Employment
While employee readiness is important, there are many other factors that can boost job longevity and success. By prioritizing these alongside employee readiness, we can create the conditions for long-term, sustainable employment. For instance, the potential value of social capital, or "the collective value of social network connections and resources that generate instrumental, informational, and emotional support," has not yet been fully recognized. Strong social capital increases job satisfaction and retention for everyone — including employees with serious mental health conditions.
Organizational Social Capital
In addition to personal social capital, which includes the support and encouragement of close family, partners, and care providers, the role of organizational social capital is also critical. Organizational social capital refers both to positive social relations with supervisors and coworkers, and to policies and practices that promote healthy workplace norms — features strongly influenced by the culture of each specific workplace. Even an employee with the best job coach in the world can be derailed by an unfriendly or toxic work environment in which they experience discrimination, stigma, unclear expectations, or a murky and difficult process for requesting reasonable accommodations. As these are areas over which employers, not employees, have the most control, organizational leaders who want to help workers with SMHCs to thrive and contribute should consider introducing specific changes in workplace culture.
A Better Workplace for All
So how can employers impact workplace culture to support people with SMHCs? Usually, this shift is facilitated by changes in the areas of onboarding, supervision, and the process for requesting and providing accommodations. Wellness initiatives and SMHC awareness trainings can give all staff good information and tools to meet challenges as they arise, while making the workplace better for everyone. To support these initiatives, employees' assumptions must be addressed, with leaders taking the important step of directly challenging stereotypes of people with SMHCs as incapable or helpless. Managers will need first to educate themselves, and then to follow up by issuing directives, changing job expectations, offering trainings, and endorsing the efforts of successful supervisors.     
People with serious mental health conditions who don't receive benefits or subsidies need jobs that pay a living wage and that provide crucial workplace benefits. Unfortunately, too many with SMHCs struggle to find and keep such jobs in workplaces unequipped to support their natural resilience. Fortunately, the changes that can lead to sustainable employment for people with SMHCs — such as individualized and regular supervision, efforts to reduce stigma, and efficient approaches to reasonable accommodation — are readily achievable. Furthermore, these shifts are likely to benefit organizations overall.
Future Access blog posts will take a closer look at important elements in sustainable employment. Meantime, find out about TAC's trainings for behavioral health organizations and agencies working with peer specialists.
Read More