Access: The TAC Blog
Leading experts report from the intersection of affordable housing, health care, and human services policy.
Posted Tuesday, March 21, 2017
by Kevin Martone, L.S.W.
and Lynn Kovich, M.Ed.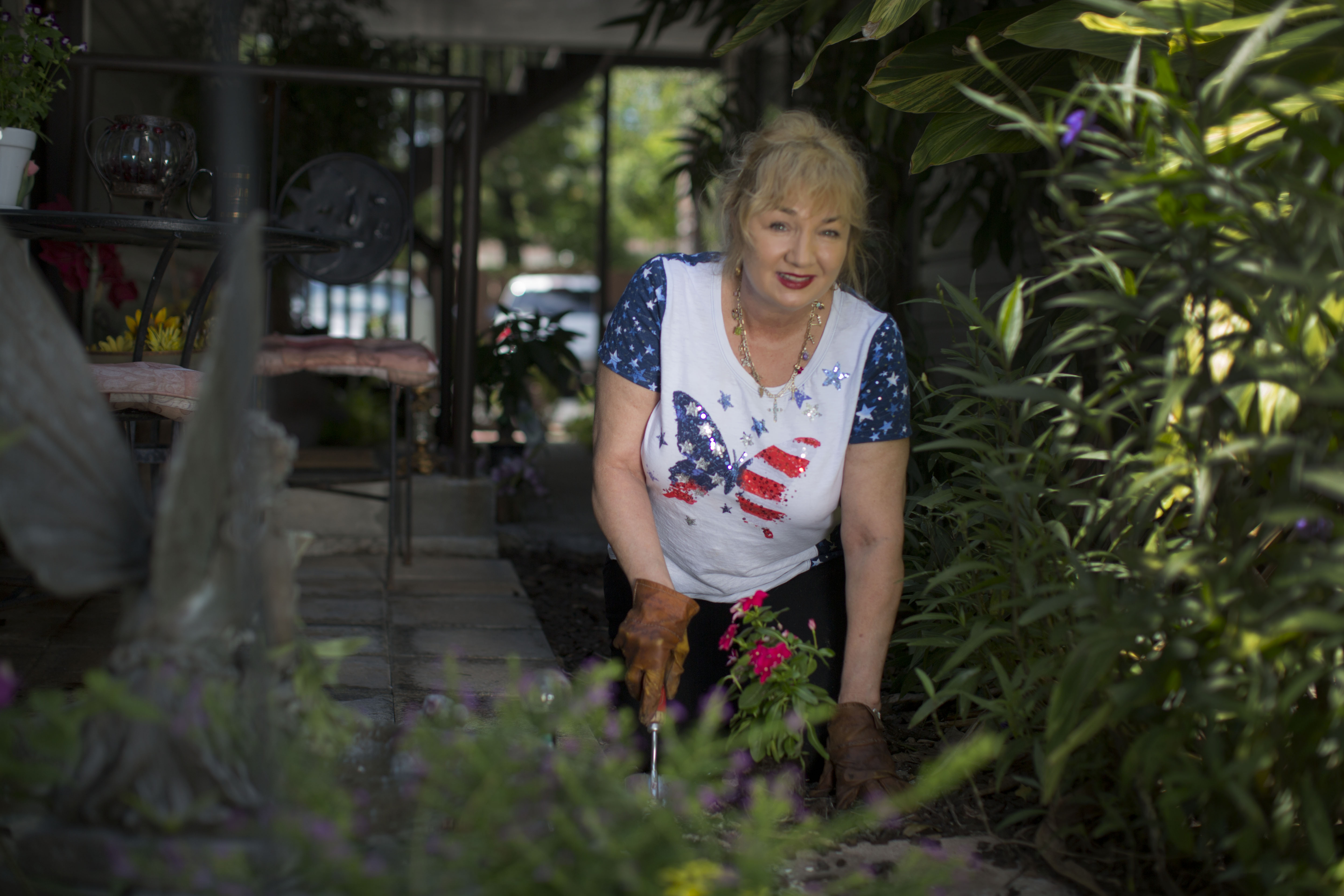 Depending on who you ask, an Olmstead settlement agreement can be a blessing or a curse. While the parties typically agree on the principle affirmed by the U.S. Supreme Court — that people with disabilities should live in the most integrated setting possible — costly housing markets and complex service delivery systems are formidable barriers to this goal. More than 15 years after the Supreme Court's landmark Olmstead decision, states still struggle to serve people with disabilities in integrated settings.
DEPENDING ON WHOM YOU ASK, an Olmstead settlement agreement can be a blessing or a curse. While the parties typically agree on the principle affirmed by the U.S. Supreme Court — that people with disabilities should live in the most integrated setting possible — costly housing markets and complex service delivery systems are formidable barriers to this goal. More than 15 years after the Supreme Court's landmark Olmstead decision, states still struggle to serve people with disabilities in integrated settings.   
Delaware and New Jersey are two states that have recently resolved their Olmstead settlements, achieving significant reforms though years of dedicated effort — Delaware's settlement was originally signed in 2011 with the U.S. Department of Justice, while New Jersey's was signed in 2009 with Disability Rights New Jersey and the Bazelon Center for Mental Health Law.
Thanks to the successes of these states in substantially attaining the outcomes required by their agreements, thousands of people with serious mental illness now have the opportunity to live in integrated community settings. What is perhaps most impressive is that a substantial part of the system reform accomplished by New Jersey and Delaware occurred during the great recession (2007 to 2009) and the following period of slow economic recovery.
Getting Results
Delaware and New Jersey both offer good examples of what is possible when states focus on community integration for people with mental illness and other disabilities.
A U.S. Department of Justice press release describes some of Delaware's most significant gains. The state reduced the number of bed days in the Delaware Psychiatric Center by 47.2 percent. The number of Medicaid-eligible Delawareans receiving community-based services has increased by 92 percent since the United States began its investigation. The state has seen the growth of a strong peer and self-advocacy movement that is now incorporated into its entire service system. Two statewide mobile crisis teams and a crisis walk-in center divert 70 to 90 percent of the individuals they engage away from hospitalization and criminal justice interaction and toward community-based services. 
As a press release from Bazelon details, New Jersey's settlement also brought about important changes. Between 2005 and 2016, New Jersey invested nearly $104 million in services and rental assistance for Olmstead-related activities. The state also established a $200 million special needs housing trust fund, and created nearly 1,500 new permanent supportive housing units through capital and rental assistance. New Jersey's state psychiatric hospital census was reduced by a third, patients' average length of stay went down, and one state hospital was closed — changes that allowed state hospital operating funds to be reinvested in community supports. New Jersey created a Medicaid benefit to fund community support services for residents of supportive housing, and leveraged additional Medicaid money with investments in community-based services.
Both Delaware and New Jersey used their Olmstead settlement agreements as a driver for change, embracing a community integration platform to guide them toward significant behavioral health system reform. These states recognized that without sustainable system reform and new resources, counting numbers to achieve settlement targets wouldn't bring about the changes needed to serve people with serious mental illness effectively. 
Commitment to
Olmstead in a Changing Landscape
Across the country, Olmstead stakeholders are raising questions about the future of community integration for people with serious mental illness and other disabilities. Doubt surrounds the capacity and motivation of states to tackle Olmstead in the years ahead; the commitment of the Department of Justice to focus on Olmstead as strongly as it has in the past; and the ability of protection and advocacy organizations to hold states accountable.
Changes to the Medicaid landscape at the federal level could put at risk the types of benefits coverage that makes community integration work for people with disabilities. Looming cuts to non-mandatory discretionary budgets, such as HUD housing assistance programs, may further jeopardize the ability of states to support community integration. 
The Department of Justice has been instrumental in the movement toward community integration, enforcing Olmstead by leading investigations, entering into settlement agreements in several states, and intervening in support of class actions. If the Department shifts its attention to other priorities established by the Trump administration, individuals with serious mental illness and other disabilities will be left without civil rights enforcement at the very time when loss of benefits could place them at greater risk of institutionalization. Many state protection and advocacy agencies, as well as legal services organizations, have the authority to bring class action lawsuits on behalf of people with disabilities, and these groups may be called upon to step up their efforts.       
Complying with Olmstead will become increasingly difficult if federal policy and budgetary changes reduce support to states in the near future. Federal cuts currently under consideration would put people with mental illness and other disabilities at greater risk of institutionalization and homelessness due to thinner benefits and services and reductions to the rental assistance that can make housing affordable. Our February blog post on budget impacts explained the challenges states will face in making resources available to meet federal requirements. Nevertheless, it is states that are on the hook to ensure that individuals are served in integrated settings. 
Community integration mandates in the Olmstead decision, Title II of the Americans with Disabilities Act, and Section 504 of the Rehabilitation Act are still the law, regardless of fluctuations in federal enforcement and support. Furthermore, serving individuals with disabilities in integrated, community-based settings is good, cost-effective policy. With these facts in mind, states should continue to design and implement Olmstead plans that build sustainable, system-wide improvements. The benefits — to individuals, communities, and all who recognize the value of true integration — are well worth the challenges.
Read More
Posted Thursday, February 2, 2017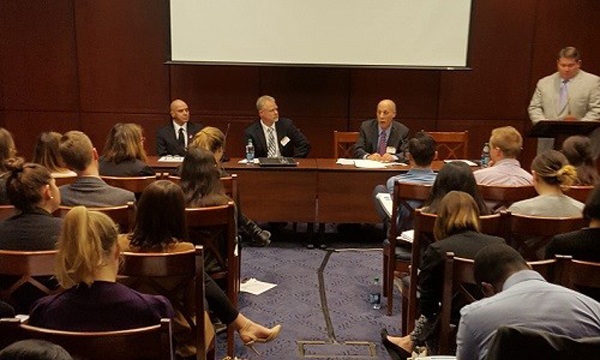 TAC consultants educate leaders on the vital importance of housing and health care.
Core Principles for Housing and Health Care Policy: A Statement from TAC
TAC's Board of Directors met on December 8, 2016, to discuss the ways our organization can help ensure that leaders make informed decisions about proposed changes to health care and insurance, affordable housing, social and economic policies, and the other programs that form our country's safety net. On January 10, we issued a statement of the principles that will guide our work and advocacy in the months and years ahead.
Read the full statement.
Educating Congress on the Important Role of Medicaid in Preventing and Treating Substance Abuse Disorders
On January 25, TAC Director Kevin Martone and other panelists addressed some 70 congressional staffers representing legislators of both parties. Organized in partnership with the National Council for Behavioral Health, this event offered lawmakers the opportunity to learn that decreased federal support would have a devastating effect on state substance use treatment systems - and showed them why preservation of coverage for individuals with substance use disorders is crucial.
Melville Charitable Trust Roundtable Highlights Housing Program Progress
Since 2012, HUD has awarded Section 811 Project-based Rental Assistance (PRA) funds to 28 states and the District of Columbia. By establishing state-level partnerships among housing, Medicaid, and human services agencies, these state grantees have been able to develop integrated, affordable, accessible housing opportunities - with access to voluntary supports - for people with disabilities who have extremely low incomes. Under contract with the Department of Housing and Urban Development (HUD), TAC is a provider of TA for these Section 811 PRA grantees. On January 12, TAC facilitated a Melville Charitable Trust-sponsored roundtable event to discuss the demonstration program's progress. The roundtable included participants from six states (MN, NJ, PA, MD, TX, and LA), HUD staff, the National Council of State Housing Agencies, the National Low Income Housing Coalition, and the Center on Budget and Policy Priorities. A lively discussion focused on recommendations to increase access to affordable housing, leverage resources effectively, and identify best practices in service delivery.
TAC Staff in Action
Staff Activities
Associate Ashley Mann-McLellan recently led a workshop for funders in Seattle/King County, WA on how to incorporate Housing First principles into their requirements, contracts, and monitoring processes - and, together with Associate Lauren Knott, conducted a Housing First training for the Cambridge (MA) Continuum of Care;Working with the Supportive Services for Veteran Families (SSVF) program and the U.S. Interagency Council on Homelessness, TAC Associate Doug Tetrault helped plan and facilitate a community meeting for 60 local stakeholders focused on effectively ending veteran homelessness in Orlando, FL; Senior Associate Jon Delman's symposium on "Successfully Employing Young Adult Peer Mentors: From Research to Practice with the Employer Toolkit" has been accepted by the Psychiatric Rehabilitation Association for its 40th annual Wellness and Recovery Summit; Kevin Martone, TAC's Executive Director, spoke at a Congressional briefing this month on "Expanding Access to Care," hosted by the National Council for Behavioral Health; Kevin also spoke at the National Press Club on December 12 as part of the National Governors' Association event "Housing as Health Care: A Roadmap for States"; and in December, Senior Policy Advisor Lisa Sloane presented on Louisiana's Section 811 PRA program at a public workshop hosted by the National Academies of Sciences, Engineering, and Medicine; and Associate Amy Horton and Senior Associate Gina Schaak volunteered at Boston's Homeless Count the night of January 25.
TAC Transitions
Congratulations to Liz Stewart on her promotion to Senior Associate with the TAC housing team!
Read More