Access: The TAC Blog
Leading experts report from the intersection of affordable housing, health care, and human services policy.
Posted Thursday, June 29, 2017
by Marie Herb, M.A.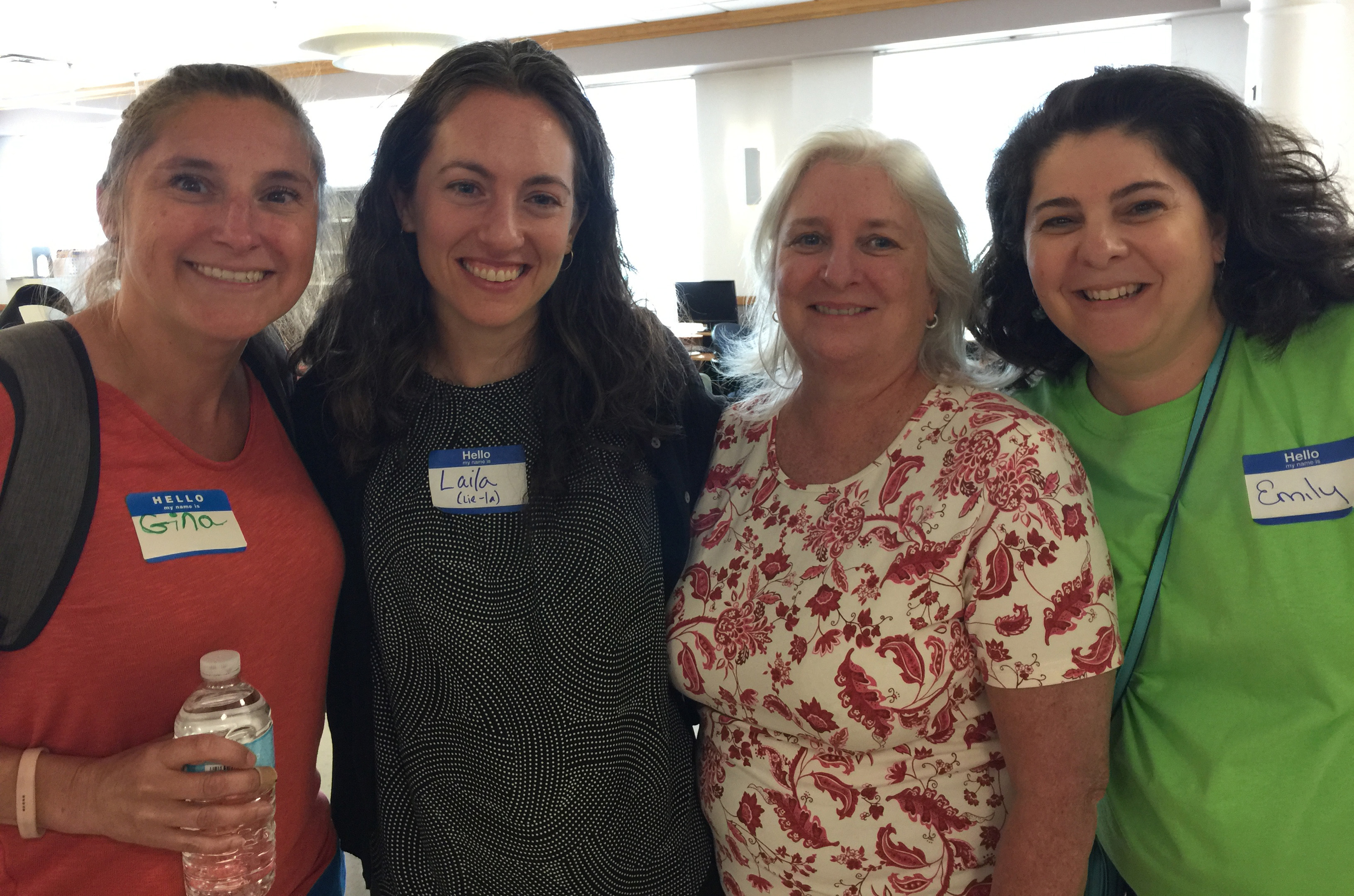 Even though "Bill" showed up right on time for Boston's Third Surge to End Chronic Homelessness, he told me that he "thought it was going to be stunt, a lot of talking but nothing to show for it."
Even though "Bill" showed up right on time for Boston's Third Surge to End Chronic Homelessness, he told me that he "thought it was going to be stunt, a lot of talking but nothing to show for it." But when Bill left the building — some seven hours after I greeted him as his assigned ambassador for the day — he had plenty to show for his efforts: a doctor and an appointment, an insurance provider, and best of all his own apartment. It was clear that this was no stunt but an incredible collaboration between the Commonwealth of Massachusetts, the City of Boston, and lots and lots of providers and volunteers.
Behind the Scenes
In many ways, an event like this is just plain old common sense: Bring together all the players — MassHealth/Medicaid, Social Security, the Boston Housing Authority, the Metropolitan Boston Housing Partnership, accountable care organizations, homeless service providers, housing navigators, and the people who need what all of them have to offer — to resolve the barriers that have kept Boston's chronically homeless individuals from finding and keeping housing. But that view is just like looking at the face of the watch and not seeing all the intricacies that hide behind it.
Led by the Massachusetts Department of Elder Affairs and Boston's Department of Neighborhood Development, the Boston Surge was the product of months of detailed planning and collaboration. Data was shared between MassHealth and homeless shelter and outreach providers, and matched to identify individuals over age 50 who had been living on the streets or in homeless shelters for a year or more or who had experienced homelessness several times over the past few years. Some of these individuals were currently on Medicaid while others had previously been, but were no longer active. For the Third Surge, 124 individuals were invited and encouraged and supported to participate. Meanwhile, the Boston Housing Authority and the Metropolitan Boston Housing Partnership looked through their portfolios of housing units and subsidies to identify available housing resources. An individualized "passport" with potential options of health care and support services was created for each person before the event.
The Big Day
Finally, on the day of the Surge, the teams arrived. Representing Social Security, MassHealth, the Housing Authority, service providers, and accountable care organizations, they brought computers, printers, and a determination to get the job done. Ambassadors (all volunteers like myself) were each connected to one "guest" and walked them through the process. The day was busy, chaotic at times, but filled with an energy and a collective sense of will to get people housed. There were no photo ops, no speeches — there was too much work to do.
More than half of the people experiencing chronic homelessness who had been invited — a strong turnout — came to the event. Bill and I got to know one another over breakfast. A Boston native, he fell on hard times two years ago, lost his housing, and had been living in a shelter ever since. On the spot, we got Bill's social security documentation printed out. We met with several providers from senior care organizations, and he signed up for health services, supportive services, and a primary care physician.
Next, we filled out the Boston Housing Authority application and waited while staff reviewed Bill's criminal background records and other eligibility requirements. We sat outside the room and smiled each time we heard clapping indicating that someone had received a housing unit. Then it was Bill's turn. He was told he was eligible, and then got to pick a housing development that met his needs. The applause was for him this time. He sat there just saying over and over, "I thought this was going to be a stunt, I can't believe it!"
Real Results
Boston's Third Surge to End Chronic Homelessness produced impressive results. Forty-two elders left this one-day event with offers of apartments, while another seventeen have strong linkages to housing after a few more steps. MassHealth was able to re-enroll or upgrade coverage for 12 participants. And 62 elders are now engaged with supportive services to help them stabilize their health and housing for the long term.
The best news is that Boston's model can easily be replicated. No big hero is required — or even stunt doubles. All it took to make it happen was the commitment of key individuals and agencies, along with plenty of hard work. I'm proud of Boston for coming together to end chronic homelessness, and I know your community can do it too.
Read More
Posted Tuesday, June 13, 2017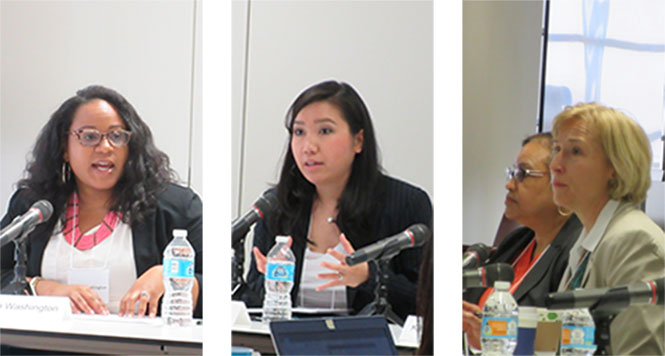 TAC helps communities to develop their own flexible systems to end youth homelessness, and hosts an event on community integration for extremely low-income people with disabilities.
Propelling Innovation to End Youth Homelessness
TAC consultants have been criss-crossing the U.S. this spring to help strengthen local youth homelessness prevention efforts. In Washington's Seattle/King County, our TA is an integral part of the Youth Homelessness Demonstration Program, a HUD initiative awarded to ten communities. So far, we've worked with Seattle/King County on flexible system design, engaging a Youth Advisory Board, compiling promising practices from across the country, analyzing data to measure the need for housing and services, creating landscape scans of current housing and service inventories, and developing continuous improvement strategies the community can use to evaluate and learn from implementation. Once the planning process wraps up in July, our focus will shift to creating an implementation "road map" for community stakeholders and providing training and capacity-building to Seattle/King County agencies working to end youth homelessness in their community. Learn more about TAC's TA with programs serving children and youth.
Sharing Strategies for Successful Community Integration
From May 1-2, HUD Section 811 Project Rental Assistance grantees from 25 states — including both housing and service providers — joined TAC staff members and officials from the Department of Housing and Urban Development (HUD) and the Centers for Medicare and Medicaid Services (CMS) in Washington, DC. Participants in this TAC-organized initiative shared successes and insights from their experiences implementing PRA to expand integrated supportive housing opportunities for extremely low-income people with disabilities.
TAC Staff in Action
STAFF ACTIVITIES
Policy Advisor Francine Arienti and TAC consultant Naomi Sweitzer were invited by the Vermont Youth Homelessness Prevention Plan Committee to present on federal/state resources and models of state plans around the country; Senior Associate Jonathan Delman gave the keynote address at Employment Matters! (annual conference of the Massachusetts Association of People Supporting Employment First); Jon's article on "Employer-based Strategies to Increase Employment Rates for People Living with Serious Mental Illness," co-authored with Senior Consultant Lynn Kovich and Executive Director Kevin Martone, has been published in Psychiatric Rehabilitation Journal; Associate Ashley Mann-McLellan hosted a community planning meeting in Denver to help advance the city's strategy on ending veteran homelessness; Ashley also met with HUD Youth Homelessness Demonstration Project grantees and TA providers at the CSH Supportive Housing Summit in May; and Associate Douglas Tetrault presented on "Community-wide System Assessment and Improvement" at the National Coalition for Homeless Veterans conference, while Senior Consultant Jim Yates presented on "Using Federal Fair Housing Guidance to Reduce Access Barriers to Housing" at NCHV's pre-conference Housing Summit.
POSITION AVAILABLE
TAC is seeking a Senior Associate/Consultant with expertise in behavioral health and Medicaid. Read the full description and application information.
Read More